Tax app with expert consultantcy for entrepreneurs in Mexico.
The

perfect balance between user-friendly software and expert accountant support

to help you comply with SAT regulations.
Join

thousands of entrepreneurs

who manage their accounting on konta.com
We solve the tax needs of millions of small businesses in Mexico. Get to know the profiles of people who need a solution with Konta.com.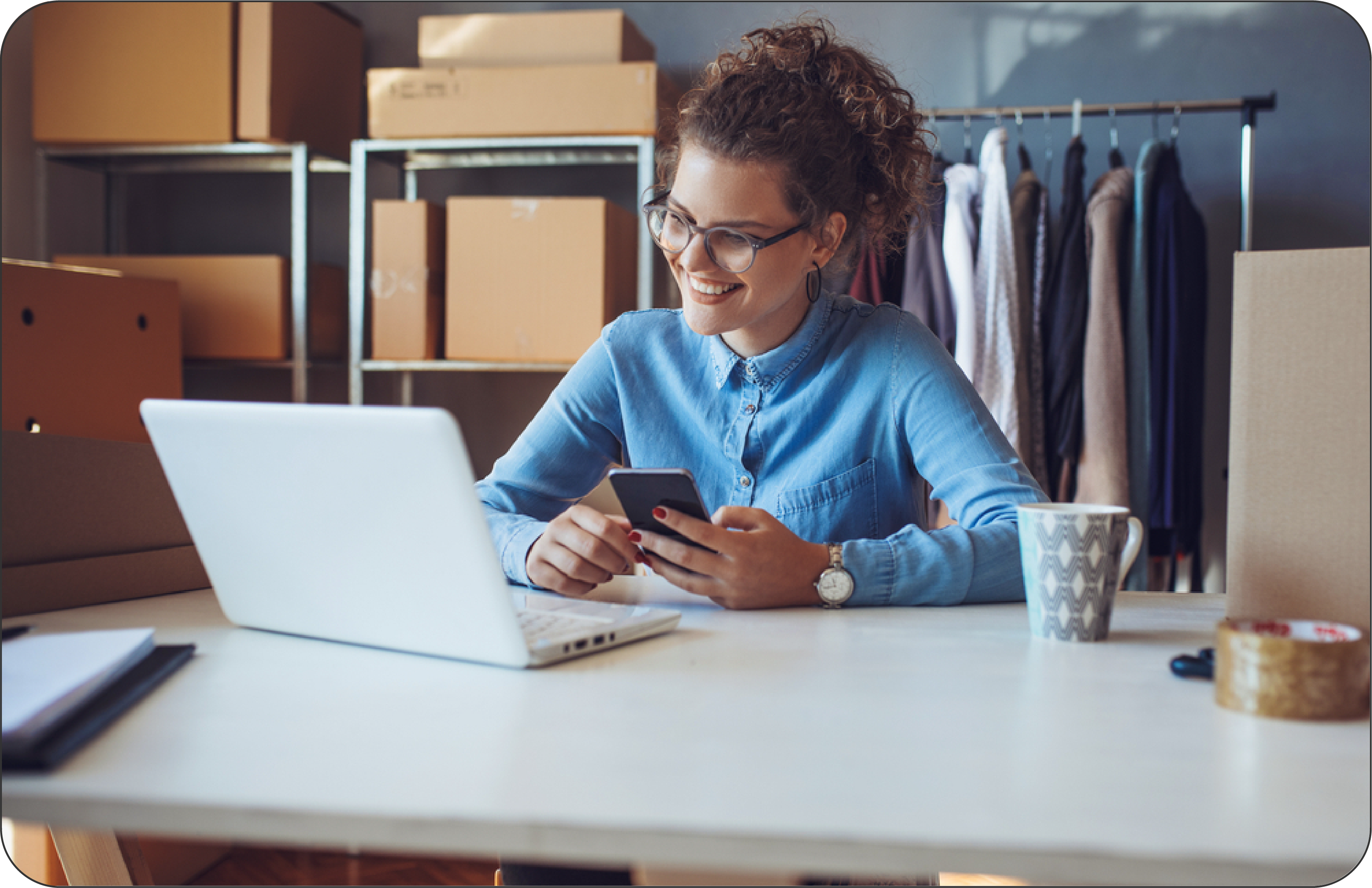 Online

accounting and tax

counseling
Through WhatsApp, phone, email or platform chat, you can always consult with a Konta tax expert. We explain how your accounting works and resolve any accounting and tax doubts.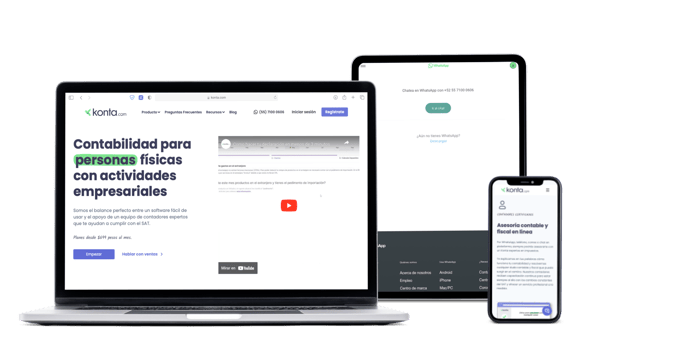 Join

thousands of entrepreneurs

who trust us!
"This is the first month I don't feel anxious about my taxes"
"My experience with taxes improved dramatically. They automatically generate my global invoices and everything is much easier."
"Both the platform and the personalized attention they offer are excellent."
Basic Plan
699/month + iva
(MXN Pesos)
The best plan for businesses that are beginning to register with SAT. Includes 1 tax regime.
Unlimited invoices

Support via WhatsApp

Support via Email

Support via Chat on the platform

Accounting advice (1 hour per month)

Up to 50 expense invoices recorded per month

1 tax regime (excluding Salaries and Wages or Dividends)
Pro Plan
999/month + iva (MXN Pesos)
Designed for businesses with higher invoice volume. Includes 2 or more tax regimes.
Everything in the Basic plan

Phone support

Unlimited accounting advice

No limit on recorded expense invoices

More than 2 tax regimes with monthly obligations (excluding Salaries and Wages or Dividends)

Priority support (extended hours and preferential attention)
FAQ
Frequent Asked Questions
What do I need to start?
You only need your RFC and CIEC (password to access SAT). If you don't have your password, don't worry, we provide all the necessary advice to obtain it.
What's the difference between a traditional accountant and Konta?
With Konta, you can do everything that usually takes several days with a traditional accountant in less than 5 minutes per month. You'll always have the human support you need, and a user-friendly platform to access your updated taxes.
How is the communtication with the accountant?
According to your plan, you'll have access to advice from an expert accountant through any of the following channels: WhatsApp, phone, email, or platform chat.
Can you help me if I'm behind on my tax statements?
Yes. We'll carry out an initial tax diagnosis to ensure everything is in order with SAT, and if we detect any delays, we'll create a customized plan to help you get up to date
Is it true that Konta registers my business in SAT for free?
Yes. We don't charge you any fees for registering with SAT. We take care of all the bureaucracy, and you can focus on your business.
Can I cancel at any moment?
Our goal is for you to stay with us because you want to. That's why we don't have mandatory terms, you can try the service and cancel it anytime you want.
Want to learn more?
Get your free tax guidance!